Combat and things
Levels
Both of us spend our Wednesdays doing something not related to the rest of our weekly tasks. Currently for both of us that's environments. I've been working on this snowy area, setting up terrain materials and playing around with open level design.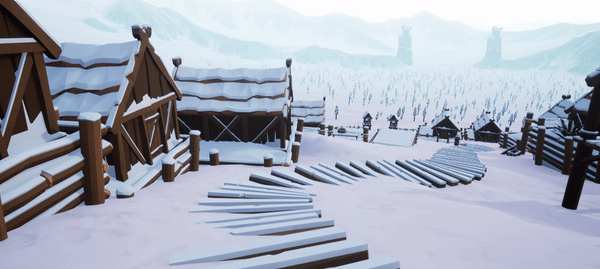 Enemies
This week I also spent a lot of time changing the set-up for AI animations, making it much easier to set up new enemies in the future.
One of the bigger additions to enemies is counterable and heavy (not counterable) attacks.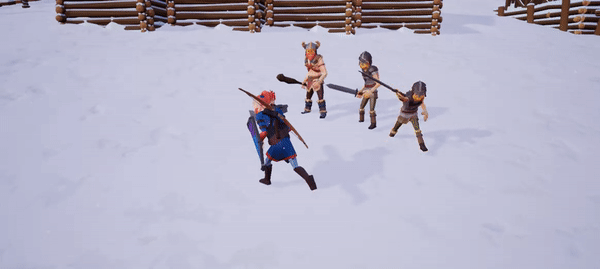 I also made detection more gradual from a distance, where enemies will only get suspicious if they see the player for a while. If the player is close they will become instantly triggered. Alongside that I've added ranged attacks for melee enemies and melee attacks for ranged enemies if the player gets too close.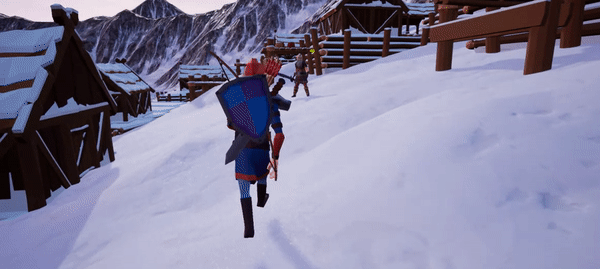 Ubisoft news
Like I mentioned in the previous blog entry, Tim and I went to Ubisoft Paris to show off our previous project internally. The people there really seemed to like it. Didn't really see much of Paris but we did get to meet plenty of friendly devs.
Hope these pictures are enough, rest were mostly of us with whiskey.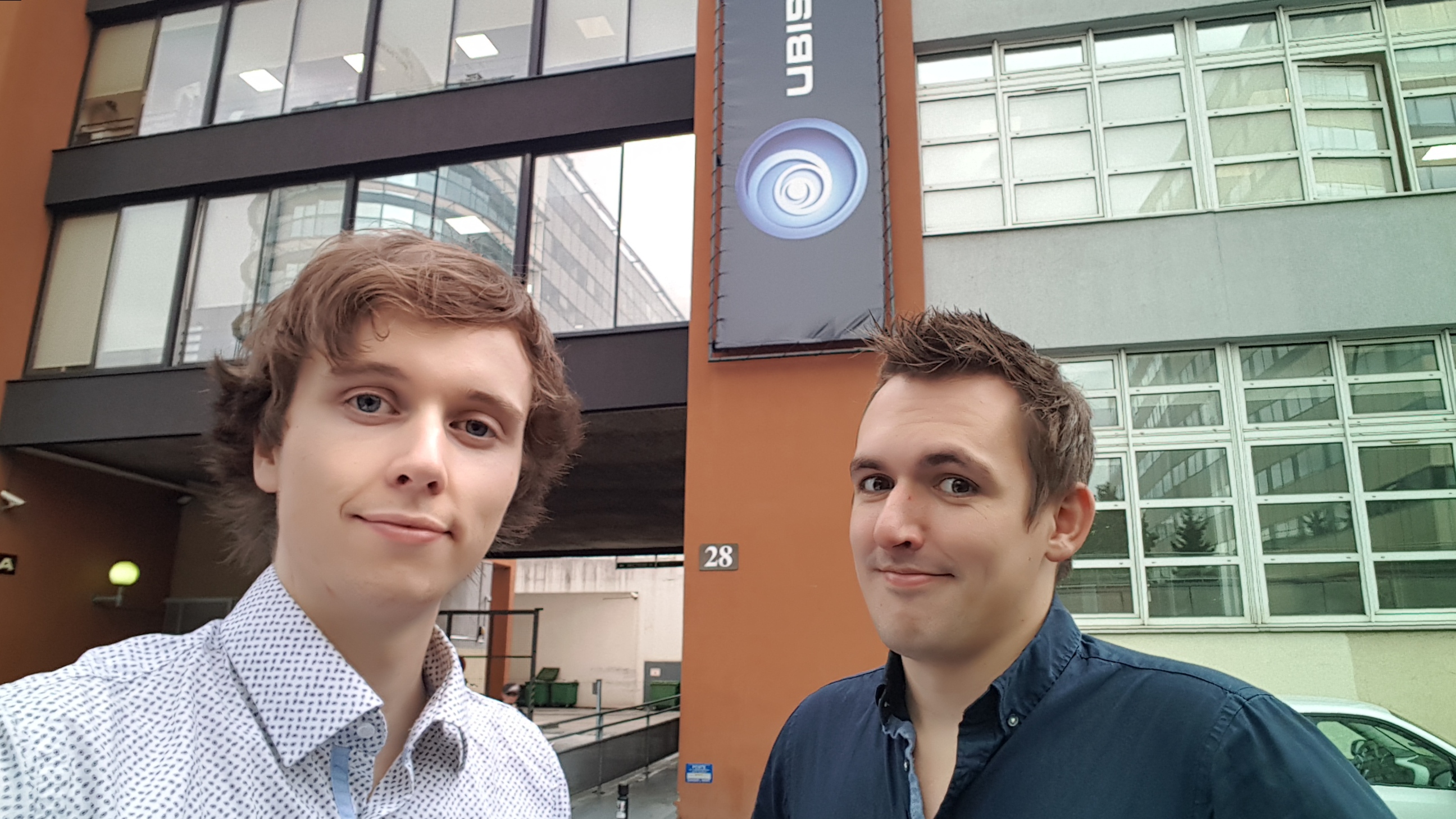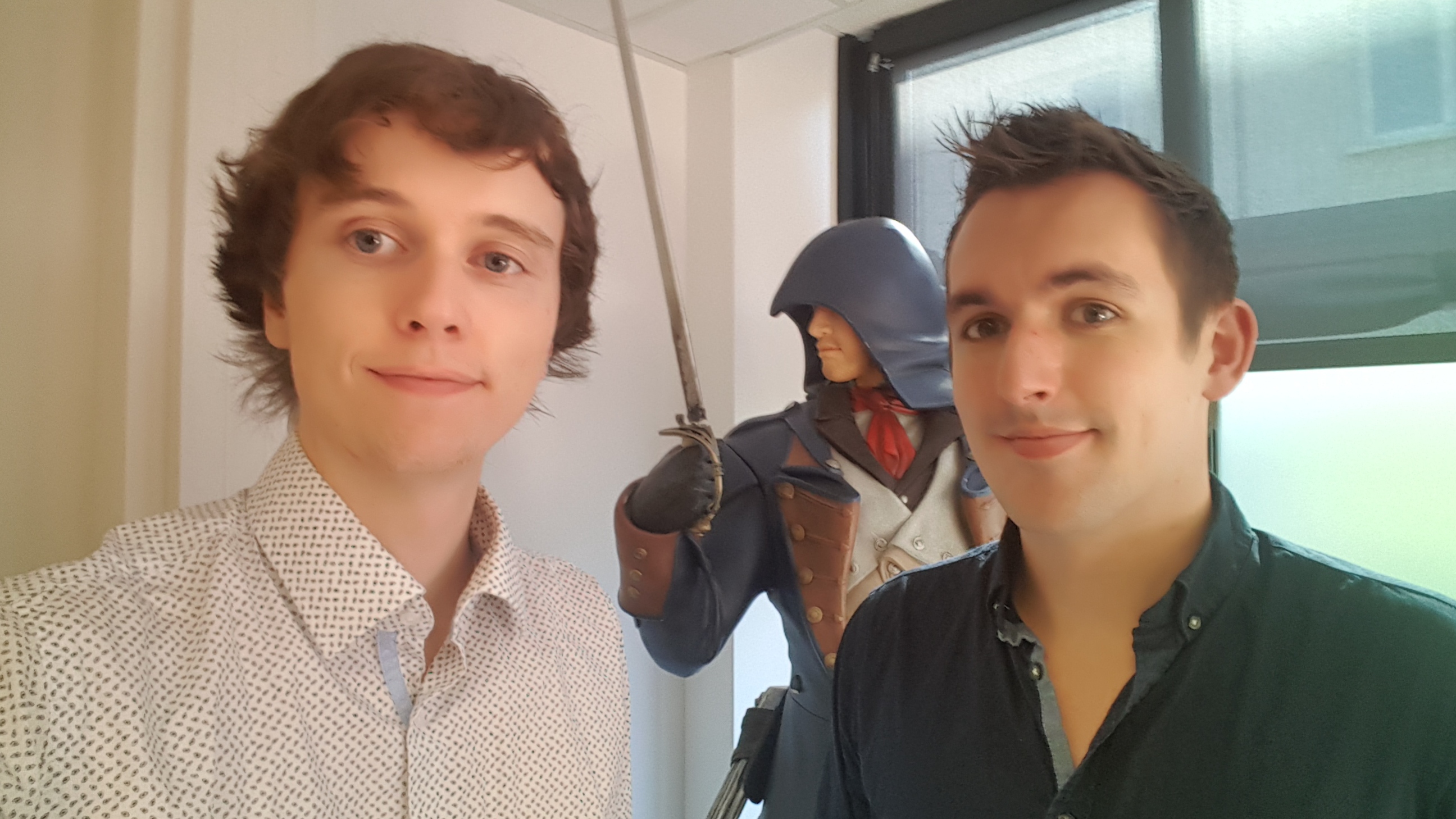 Bonus news
Tim might mention this in his update video but he made an optimised AI spawner for our game a few weeks back and he recently put it on the UE4 marketplace. The same day someone wrote a 80 level article on it.
That's it for now but I have some cool things coming that I'm excited to share next week.
Until then!
-Tom
---